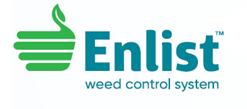 As one of the first companies to offer the Enlist E3® soybean platform in the 2019 planting season, we have heard tremendous feedback from folks across our footprint on the ease of use for growers managing the toughest weeds. Legend has also experienced for ourselves the performance results and advantages in numerous plots.
With a growing market share, Enlist E3 weed control system has had a monumental year in the adaptation and utilization of the industry-leading weed control technology in the soybean market across the U.S. So much so, that the demand for Enlist is expected to grow to greater than 30% market share in 2021 in the U.S., after first being commercialized in 2019. Which begs the question…
Why have folks made the switch to Enlist?
Tolerances to 2,4-D choline, glyphosate and glufosinate for flexible weed control
Enlist One® and Enlist Duo® herbicides are neighbor-friendly, with near-zero volatility
No time-of-day application regulations or wind directional restrictions when applying Enlist herbicides near soybeans without the Enlist trait
Can be used for burndown with other crops prior to planting crops without the Enlist trait
Herbicides can be applied through R2 stage with no calendar date cutoffs
Ability to mix Enlist One® herbicide tank mixed with qualified glyphosate products, Liberty® herbicide and AMS products for enhanced weed control (see EnlistTankMix.com)
Enlist Duo® herbicide is 98% less volatile than a tank mix of BAPMA dicamba + glyphosate
To sum it up, Enlist Weed Control System is responsible, flexible, effective, and available.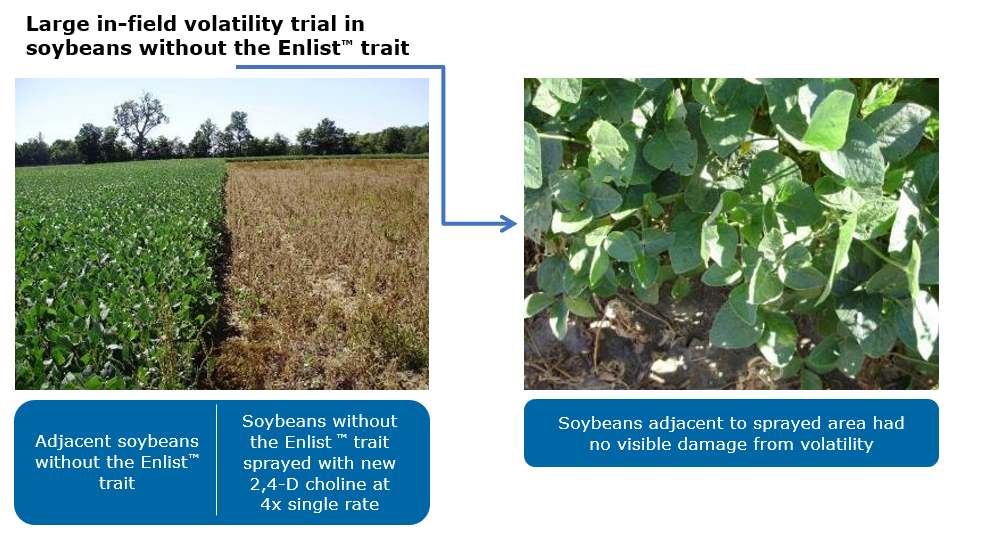 For more details on the advantages of the Enlist Weed Control System, check out this Trait Comparison chart from Corteva.
As part of our multi-brand strategy, Legend Seeds is pleased to offer the Enlist E3 in 19 varieties that range from 0.09-3.1 relative maturities through both Legend Seeds and IMPACT brands.
To review performance data on any of our products across our footprint, including the Enlist soybeans, visit our Plot Data Page.
Your acres are unique, and so are we. Legend Seeds supports and offers a wide array of traits, genetics, conventional, and high protein soybeans to fit the unique needs of each of our customers. As a fiercely independent seed company, we take pride in being the one source for our customers' seed needs.
For more information on the Enlist E3 Weed Control system or to access the varieties available through Legend Seeds, contact your local Legend Seeds dealer.
What are our growers saying?
"We have been growing the Enlist E3 soybeans from Legend Seeds for two years and couldn't be happier with the soybeans performance, flexibility with our spray program and effectiveness of the new Enlist E3 package!" – Cody Miller, Wahpeton, ND
"I planted Legend soybeans for the first time this past year. I have been very impressed with how they look and the early yield count on the 1.9 Enlist soybeans. Legend isn't just a seed company they are a total package company! I will be planting more from Legend this next year. You can count on that." – Casey Pfaff, Alma Center, WI
"I was very pleased with the weed control we had with using the Enlist platform." – Keith Rohde, Norfolk, NE
"This was my first year planting Legend Seeds and also my first year with Enlist beans. The Legend beans were some of the best beans I've ever raised." – Joe Mauk, Montrose, MN
"I am extremely pleased with the Legend Enlist soybeans performance on my acres. Looking to get more for 2021." – Craig Merrell, Freeland, MI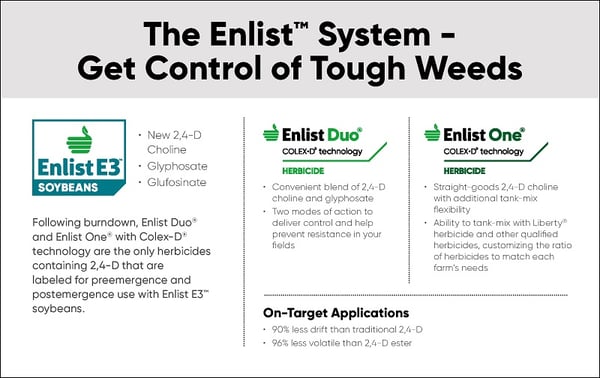 ™® Trademarks of Corteva and its affiliated companies.
Not all products are registered for sale or use in all states. The transgenic soybean event in Enlist E3 soybeans is jointly developed and owned by Dow AgroSciences LLC and MS Technologies, LLC. Enlist Duo and Enlist One herbicides are the only 2,4-D product authorized for use in Enlist crops. Consult Enlist herbicide labels for weed species controlled. Contact your state pesticide regulatory agency to determine if a product is registered for sale or use in your state. Always read and follow label directions. Liberty is a registered trademark of BASF. © 2020 Corteva.