Legend Seeds was fortunate to have four interns (Kendra Schweer, Alyssa Shellum, Jacob Janes, and Marissa Tuhy) supporting our staff, dealers, and growers across our footprint and in various departments this summer. We thank and appreciate each of them for the hard work, dedication, and ideas they have brought to our teams. Below is a recap of the roles, responsibilities, and learnings from three of our Legend Seeds Interns.
Alyssa Shellum
Research Intern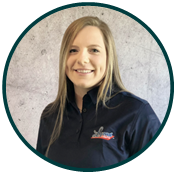 "I am a research intern for Legend Seeds. I have been through all the territories planting research plots and emergence notes. Some projects that I have worked on are bagging plot seed and getting seed packets ready for planting. After the other research intern and I finished filling seed packets, we had to get the packets laid out and boxed in the way that we wanted to plant the plot. A couple weeks after we started planting, we had to go back to each plot to do emergence notes. Recently I have been working on plot sign stickers and updating Legend Edge. I have absolutely loved being able to travel with the research team. I am also very happy with how much I have learned, about how much time and effort it takes to get research plots in the ground."
Jacob Janes
Sales Intern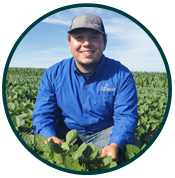 "My name is Jacob Janes and I'm from Volga, South Dakota. I recently graduated from Lake Area Technical Institute with a degree in Ag Business. I joined Legend Seeds as a sales intern, primarily serving Eastern South Dakota and Northern Nebraska, along with a small amount of South Western Minnesota. I was involved in lots of activities including bagging plot seed, delivering seed, planting plots, signing plots, and helping with plot days. My favorite part about my experience with Legend Seeds has been all the people I've met, including all of our customers and staff!"

Marissa Tuhy
Marketing Intern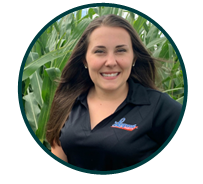 "I am a senior at NDSU pursuing a double major in agricultural economics and management communications. This summer, I worked as the Marketing Intern for Legend Seeds. My time was filled with projects such as writing agronomy bulletins and blogs, drafting email campaigns, capturing and editing videos and photos, and planning/attending numerous plot days, dealer kickoffs, and team meetings. A large portion of my time was spent supporting marketing functions for the YieldMaster Solutions team. My favorite part of interning with Legend was building relationships with our staff and dealers as well as expanding my knowledge of the seed industry and biological products."
Kendra Schweer
Sales Intern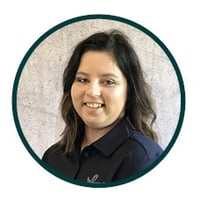 Rounding out our intern class of 2020 was Kendra Schweer, who supported our South Dakota region.