As a regional seed leader, Legend Seeds recognizes the importance of continually offering top quality products, services, and innovations that will provide growers with more profit potential than they can get anywhere else. As of August 1, Legend Seeds has embarked on its 30th selling season in the seed industry serving farmers and dealers across a seven-state footprint. This was a year of change and transition in the seed industry. However, at Legend, its newly formed Employee Stock Ownership Plan (ESOP) has created a stronghold in ensuring the certainty, stability, and the growth of Legend as an independent seed company for the future, with a focus on providing growers and dealers the freedom of choice.
New for the 2020 selling season, Legend Seeds introduced the Enlist E3™ soybeans in to their lineup of more than 81 soybean varieties which consists of Genuity Roundup Ready 2 Yield®, Roundup Ready 2 Xtend®, LibertyLink®, LibertyLink® GT27™, Enlist E3™, High Protein Conventional, and Conventional soybeans, ranging from .01-3.4 relative maturity.
Also new for 2020, Legend Seeds has introduced certified non-GMO corn hybrids to their corn portfolio which consists of traited and conventional grain, silage, and dual-purpose hybrids to provide growers with variety and flexibility to meet every need and every program. Legend Seeds' 155 corn hybrids range from 72-day to 118-day maturities.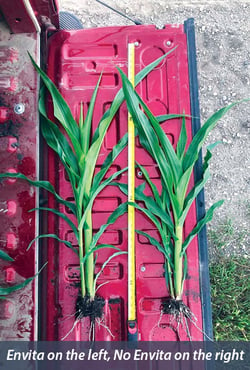 A commitment toward innovation and choice has also been at the forefront of the Legend Seeds product offerings for 2020, to provide dealers and growers access to leading-edge technologies and yield enhancement solutions to boost yield and maximize ROI. One product that was introduced this spring and will be offered again through Legend Seeds in 2020 is Envita™, produced by Azotic North America. Envita is a nitrogen fixing bacteria (Gluconacetobacter diazotrophicus) that can live within many crops and enhance production. The bacteria were discovered naturally existing in sugar cane and have been adapted to colonize and live in various crops. This enables the crop to use nitrogen from the air and change it to a form the plant can use. It is a liquid and is applied primarily in-furrow but can be seed applied with proper understanding. This revolutionary technology allows producers to reduce nitrogen inputs and maintain similar yields, or leave nitrogen rates the same and increase yields.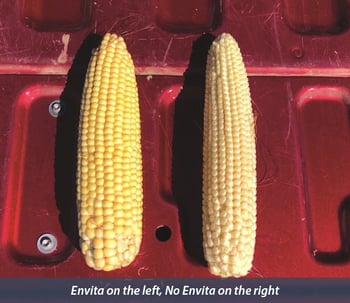 "In our own field trials this growing season, we have noticed substantial advantages to crops treated with Envita vs. without," said Legend Seeds Forage Specialist, John Squire, Ph.D. "When comparing corn treated with Envita to untreated, observations have revealed increased early tillering, which indicates improved growing conditions. Treated plants tend to have improved rooting with more fine roots and a more robust root system as the plant matures. Envita use has led to better plant vigor with advanced growth stages throughout the life cycle. Plant tissue tests have also revealed more nitrogen in the plant up through mid-vegetative stages. Ear development has improved on corn with larger ears and pod set on soybeans has increased. We look forward to reviewing the yield results from these comparison plots this fall."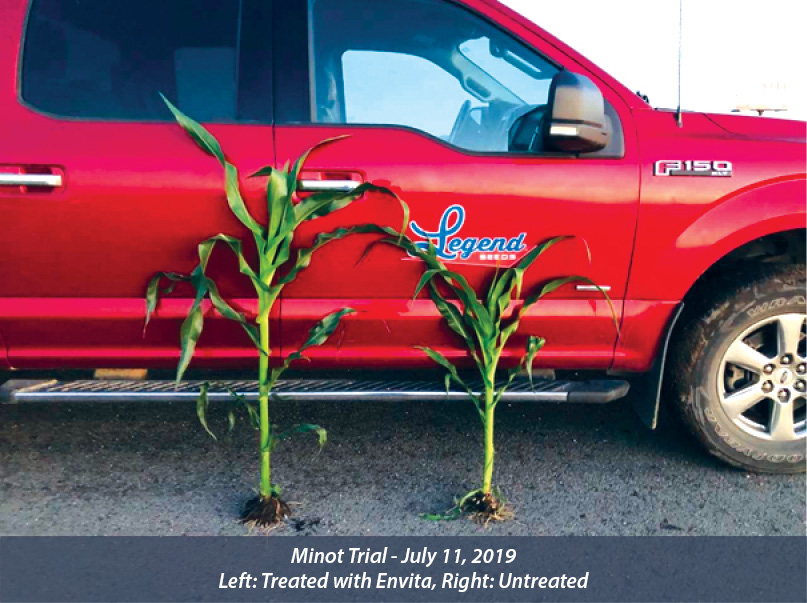 "Legend Seeds is dedicated to providing growers with the best seed options for their acres," said Tim Bratland, Legend Seeds President. "Not only do we focus on providing our growers with choice, but we stand behind our commitment and focus on local testing and research across our footprint to ensure we select and place the right products for the right geography to consistently deliver high value products to growers."
For more information on Legend Seeds' full product offerings for 2020, visit our Products page.