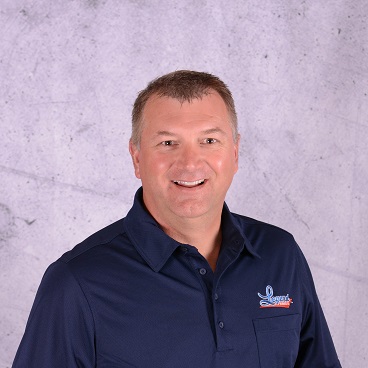 Legend Seeds proudly announces the promotion of Tim Bratland to president, effective August 1, 2018. Bratland's appointment is part of an executive transition that includes prior president, Glen Davis, moving into the role of CEO.
Legend Seeds has entered its 29th selling season in the seed industry as an independent, regional seed leader serving dealers and growers across the U.S. and Canada. Bratland has been involved with Legend Seeds since its beginnings in 1990 when he started cleaning seed for Legend's owners, Glen and Janet Davis. In 2002, he joined the Legend Seeds family and began working with their production division. Since then, Bratland has held several leadership roles within the organization, most recently serving as general manager. This appointment marks the second presidential appointment in Legend Seeds history, formerly held by Glen Davis.
"Tim has played a pivotal role within our organization for over 15 years. He has a true passion for putting our customers first, and values Legend's commitment toward providing high quality, local customer service, while offering the top genetics, traits and technologies in the industry," said Glen Davis.
Bratland brings 28 years of experience in the seed industry, and currently serves as the 2018 Independent Professional Seed Association (IPSA) president which represents the unique needs of independent seed companies and promotes the interests and capabilities of regional seed companies.
"Every day we work to improve our processes, procedures, and structure. We want to understand the needs of our valued customers and ensure we deliver high quality products, support, and service. With our engaged team, and continued focus on these core areas, I am optimistic about our future." Bratland said. "I value my long-standing relationship with Glen and Janet. Working with them is an honor and I'm grateful and excited they've entrusted me to carry on our culture and lead our Legend Seeds family."