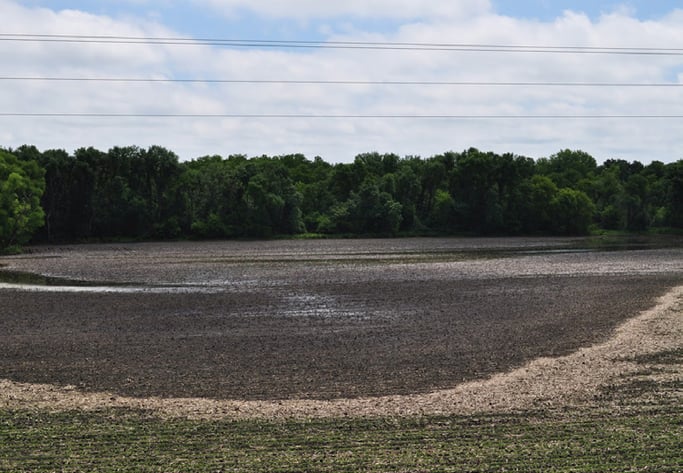 Due to the excessive rain and saturated soils that many farmers are experiencing, our typical crops are not getting planted, leaving farmers to develop alternative planting plans. Many farmers are taking prevented planting designation on acres that they could not get planted. After taking prevent plant, what do you do with these fields?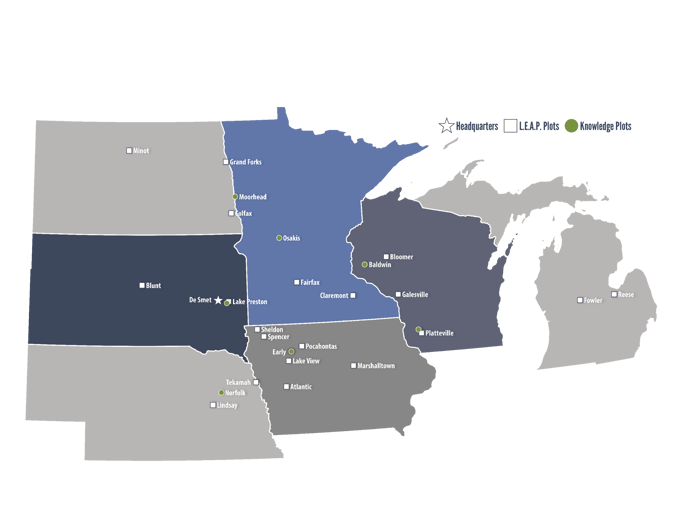 Field staking and early season notes are in full swing in the L.E.A.P. plots. We are currently taking notes on populations, non-viable plants, vigor and emergence. The team kicked off notes at Neligh, Nebraska then moved on to Bloomer, Wisconsin and Galesville, Wisconsin. We then moved on to Fairfax, Minnesota and Claremont, Minnesota, finishing for now at Colfax, North Dakota.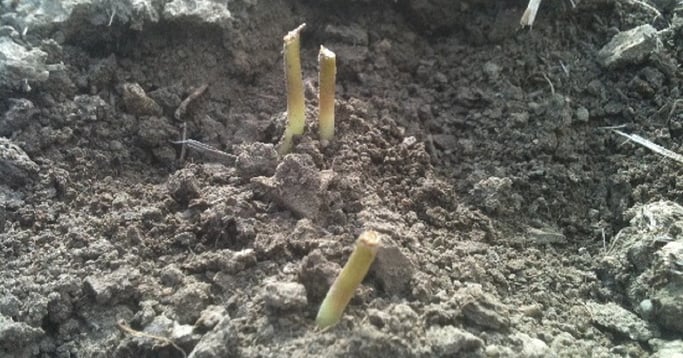 When everything looks great from a distance, don't forget to get out of the pickup and check your sunflower fields for cutworms this time of year. Sunflowers can have irreversible damage in the seedling stage from several species of cutworms. Damage is caused by cutting off the seedling, sometimes below the cotyledon or before they even emerge out of the ground. As the plant matures, damage moves to the leaves and the plant is typically able to recover (V4-V6 stage).